Each trade idea on the homepage displays key information about the trade to help you time your entry and exit positions.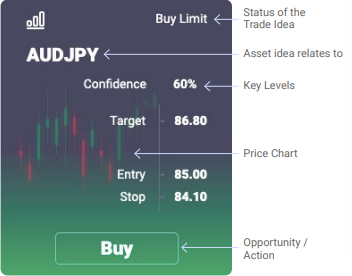 Each trade idea has key level and status which help to understand the parameters of the trade
idea.
Click on the idea trade to view more details including additional data sets and the strategy behind each trade.