You can select a trade idea directly from the homepage by clicking on the tile on the Tab View or line on the List View.
You can filter your selection using the following filters:
1- Confidence: Each trade idea includes clear target levels, confidence ratings and continuous updates so it is easier to find and time your trades.

2- Class: The Class tab allows you to filter by the type of asset you are most interested in. Choose from All, FX, Commodities, Indices, Cryptocurrencies or Stocks.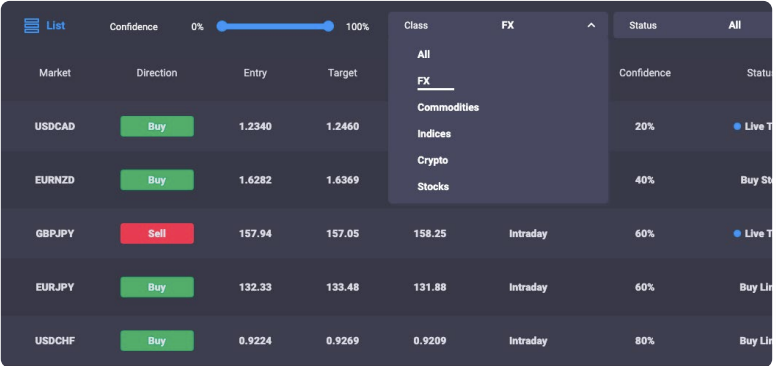 3- Status: This filter allows you to select a trade idea based on its current status. The status is updated throughout the day as the trade idea progresses.